The Koto Hair culture is one of respect.
From the very beginning, we knew our business couldn't exist separately from the community and the world. Every day we strive to do right by the planet by making eco-friendly choices and taking care when it comes to our impact on the environment. We pride ourselves in supporting the local community through fundraising events and causes that speak to our values.
We are truly honoured to have been recognised by our local community for the work we have done and the care we provide. We are proud of what we have achieved and what we continue to do. Our salon is a place of love, respect and genuine care. We invite you to make an appointment with one of our highly trained staff members and see for yourself what the Koto Hair culture is all about!
Kristy - Owner / Director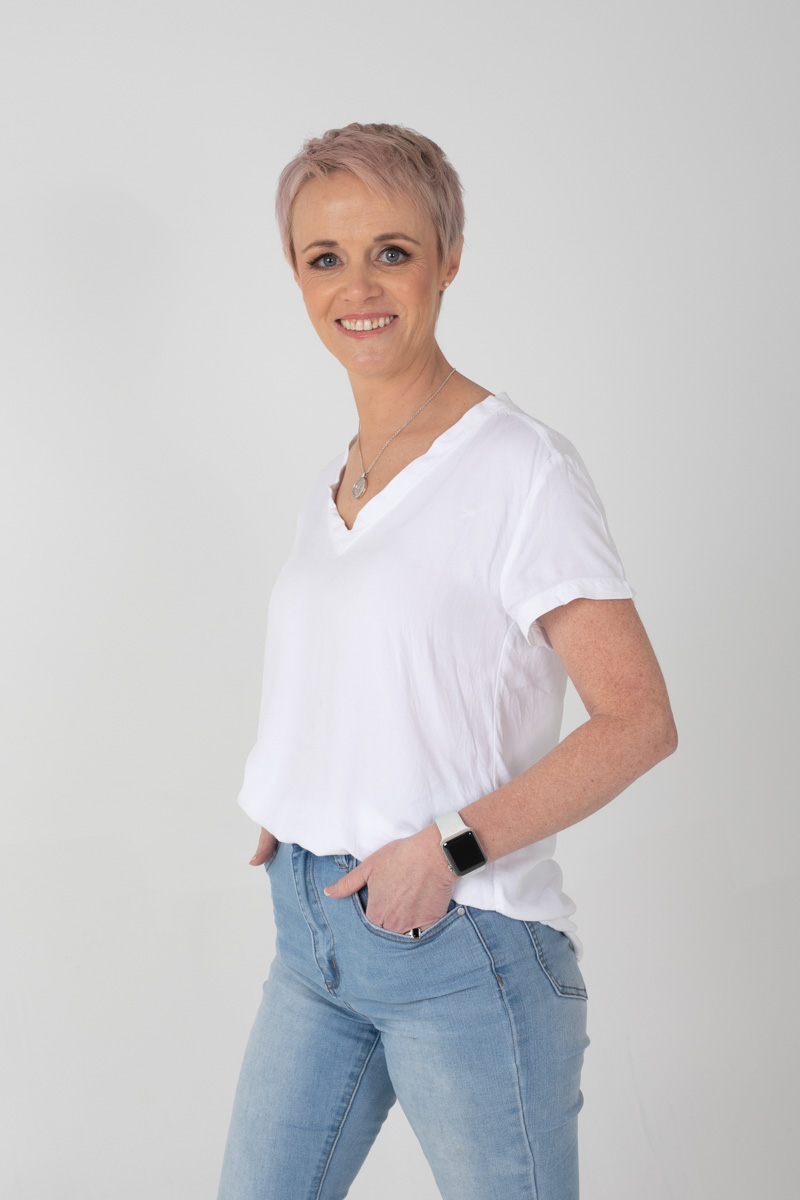 Read about Kristy
Kristy is our fearless leader who is the epitome of an industry professional. Kristy's career started back in 1995 in a country town before finding her way to Malvern in 1997 and has remained in the area ever since. After managing someone else's business for 10 Years with her sister by her side she decided it was time they go out and do things for themselves.
With all the knowledge that Kristy has gained from a lifetime in the industry she is not shy about sharing her craft and her business savvy know how. Kristy is an amazing example of what can be accomplished if you work hard and lead with Integrity.
Kristy nowadays spends equal time behind the chair looking after her guests that she has known for over 2 decades and the rest of her time leading the team.
Kristy treats everyone who comes through the door like they are part of the Koto family with her warmth and friendly disposition.
Tahleaha - Owner / Director
Read about Tahleaha
Tahleaha has the finest eye for detail you will ever come across. Some including herself, might even call her a little OCD. She has a fantastic sense of humour and loves to make people feel and look amazing when they walk out, what ever it is that you are after from the most amazing Blow Wave to mind blowing colour, she can help.
Tahleaha and Kristy are sisters and business partners and have worked together since 2000.
Tahleaha is brilliant at Keratin straightening treatments and she loves doing them. Blondes are also where she excels, being a hands-on leader she loves sharing her passion and helping others achieve their goals.
Lucy - Creative Director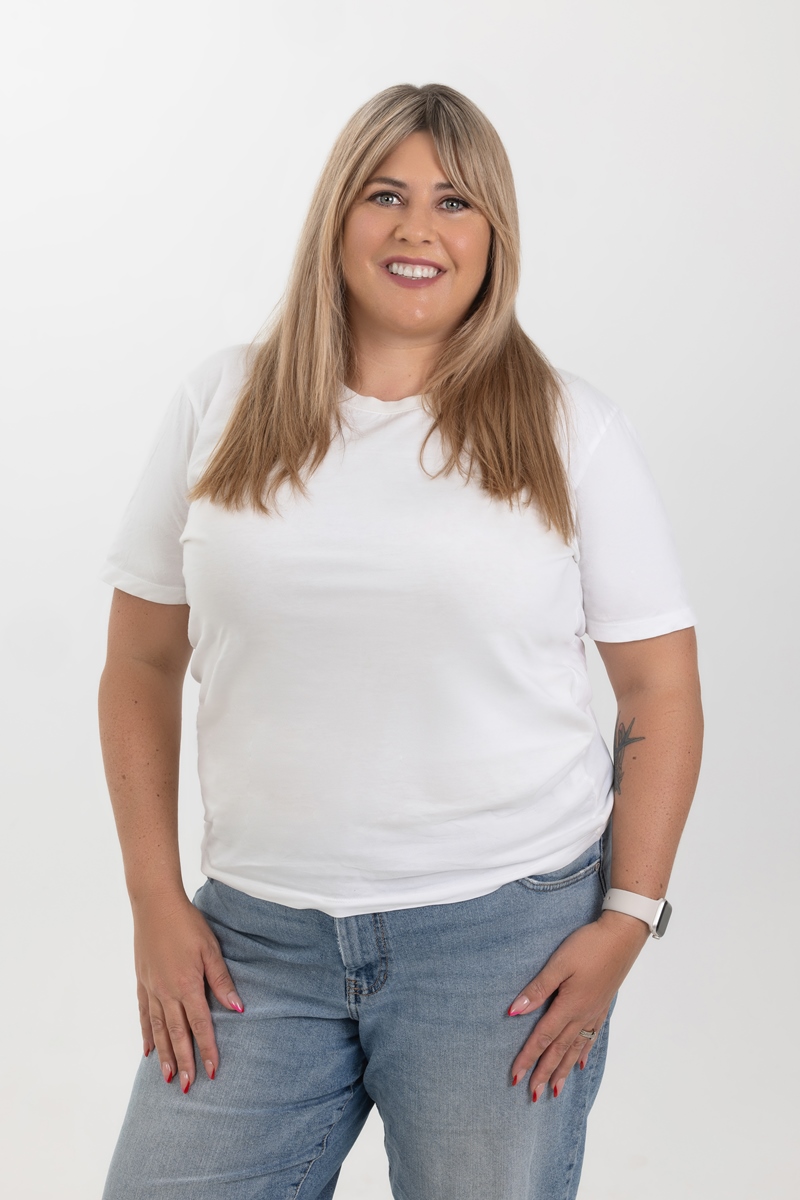 Read about Lucy
 Lucy is our award winning Director and she has been in the industry for almost a decade and she has spent half of that time with us at Koto.
She is welcoming, warm and a true industry professional. She is always striving to bring on trend style to the salon.
Her cuts sharp and bold or soft and seamless, are sophisticated yet edgy with attention to detail.
As a salon partner Lucy guides her team with integrity and respect, taking the knowledge that she has gained from her study in Melbourne and London to mould the team, taking pride in assisting each team member's crafts.
Tess - Creative Director
Read about Tess
Tess is our superwoman who is ready to take on anything.
A love for up-styles and creating a clients' dream look, whether it be editorial, short and sharp or something soft and undone, Tess has been a valuable member of the team from day one. Starting and finishing her apprenticeship at Koto, Tess has grown immensely as a stylist whilst putting her own style into her passion. By knowing what's on trend and what's popular, she can help you achieve the hair you've always wanted.
Tess throws herself into every opportunity especially when it comes to expanding her knowledge of hair and business. As a result of this Tess has chosen thus far to keep her areas of expertise broad and continues to be one of Koto's best all-rounders.
Wayne - Creative Director
Read about Wayne
Wayne is an all round amazing stylist who loves all things hair. He's welcoming and friendly with a great sense of humour.
Wayne may be new to the Koto team but not to the industry. With over 30 years experience, Wayne is well equipped to help you find the perfect look.
He has a meticulous eye for detail in everything he does from styling to full transformations. He takes great pride in his balayage work, precision cutting and colouring, he really does deliver the whole package.
Wayne's furbaby Cavoodle, Cooper loves brunches and parks almost as much as he does. When he's not dining out with friends and catching up on good movies, you'll find him hunting for bargain items to flip!
Jess - Master Colourist
Read about Jess
Jess has been a part of our team since the beginning of 2018 and is our in house Blondes and balayage specialist.
Her passion for helping you find the perfect on trend look to make you look and feel amazing is only out shined by one thing and that's hanging out with her Princess "Daisy the Dash-hound" on the weekend.
Jordenne - Principal Stylist
Read about Jordenne
Jordenne is an incredible hairdresser with an eye for detail. She has a passion for up-styles, braiding and really everything about styling, this same passion has taken her to work with Kevin Murphy at Melbourne Fashion Week which has also sparked a desire to work on more fashion shows.
Jordenne is always looking for ways to be the best she can and is currently working towards a qualification in hair extensions and is also working on perfecting her foil work.
Jordenne has shown us so much of what she is capable of in the 3 years she has worked with us; we are all excited to see what else this talented woman has in store for us.
In her free time Jordenne, the home body loves spending time with her family and enjoys nothing more than to snuggle up to her cats Leo and Smudge.
Jayde - Salon Co-Ordinator
Read about Jayde
We are thrilled to have the wonderful Jayde as part of the Koto family, Jayde is the first point of contact you will have when you visit Koto, the happy voice you hear when you phone and the smiling face, you will see when you walk in the door.
Jayde helps to co-ordinate the workings of our busy salon from organising our bookings to looking after our social media. And everything in-between.
Jayde is a total team player who is always willing to jump in where she can, and we can't imagine life in the salon without her.
Jayde Is one smart woman while she's masterfully managing the booking of a dozen stylists she is also studying a business certificate course. When Jayde is not working or studying you can most likely find her with her Sausage Dog Winston or spending time with friends.
Emma - Emerging Stylist
Read about Emma
Emma is our Rising star! Emma has been working with us since 2020 she is one hard working young woman; you may not have seen her around because not only is Emma an awesome member of the Koto team, she is also in her final year of secondary school so, when she is not at school or at the salon, she is at trade school.
This young woman has a passion for the industry, and she has so much natural ability that we just love nurturing. Emma is loving everything hairdressing has to offer and is willing to take on anything that we throw her way. We are so excited to be on this journey with this absolute powerhouse of a human and we are so lucky to have her as part of the team.
Andrea - Emerging Stylist
Read about Andrea
After a long career in early childhood education, Andrea sent her 6th child off to high school and decided the time was right to finally pursue her childhood dream of becoming a hairdresser. Whilst being the busy mother of 6, Andrea has a natural flair for everything hair, fashion and beauty and has also worked for some top fashion labels over the years.
We feel so lucky to have Andrea join the Koto family and we are sure that you'll agree that her bubbly personality and positive energy is contagious and you can't help but have a smile on your face while she's around.
Billie - Award Winning Lash Artist
Read about Bille
Bille is an award-winning lash technician who will design the perfect set of eyelash extensions to suit each individual. She is passionate about lashes and is constantly searching for new techniques, new products, and up-skilling.
Koto Beauty offers several other services including facial waxing, lash and brow tinting and lash lifts
When Bille is not talking and dreaming of lashes she loves to relax with a martini and Netflix.
She is also a devoted AFL fan and loves going to the footy with her family and friends.
The Koto Beauty space is conveniently located above Koto Hair.
Koto BEAUTY – Eyelash Extensions
03 9821 0330 – 0405 959 150
www.kotobeauty.com.au
Allison - Emerging Stylist
Maddy - Emerging Stylist
Being an eco-friendly salon has always been important to us, which is why we have gone even further and made the decision to go "GREEN".  We have partnered with Sustainable Salons Australia and can now recycle 95% of our waste – something we are incredibly proud of!
Koto Hair founders Kristy and Tahleaha are two hard-working mothers, who have put their heart and soul into creating an incredible experience for you. The salon is a sanctuary for all to come and relax, unwinding from their busy lives. It is a place for some well-deserved "me time". Walkout feeling fresh, transformed, and confident, whether you have a completely new 'do or a set of flirty eyelash extensions.
Located on Malvern Road in Glen Iris – Melbourne, Koto Hair offers services for both men and women.
We will always go the extra mile when it comes to our clients and always endeavor to deliver exceptional customer service. A combination of passion, professional skills, and the highest quality eco-friendly products, allows us to provide you with a comfortable salon that is also kind to the planet. We pride ourselves on always continually educating our staff and looking for ways that we can improve, to ensure we are bringing you exceptional service and building long-lasting relationships with our community.
Family is one of our biggest values, so we encourage you to bring your whole family along to our salon. From working mothers to teenagers to tiny tots, we will look after each and every member.
We promise to do our VERY BEST to make you feel your VERY BEST.